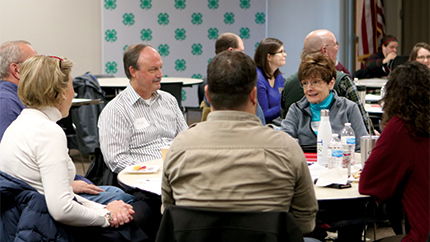 In January 2020, leaders from across Nebraska convened to look at new ways to approach an old water challenge. The nitrate strategy meeting – facilitated by DWFI, NWC, UNL's School of Natural Resources, and Nebraska Extension – sparked the development of several short-term priorities to improve nitrate and water-quality issues.

At the meeting, participants zeroed-in on four major categories: building trust and promoting pride in Nebraska's water resources; education; policy; and development of alternative markets for low-nitrogen cropping systems.

The 40-plus meeting participants identified working groups to achieve the objectives and committed to the five-year goal of improving nitrate/waterquality issues in Nebraska. Participants broadly committed staff time, money and other resources to the project.