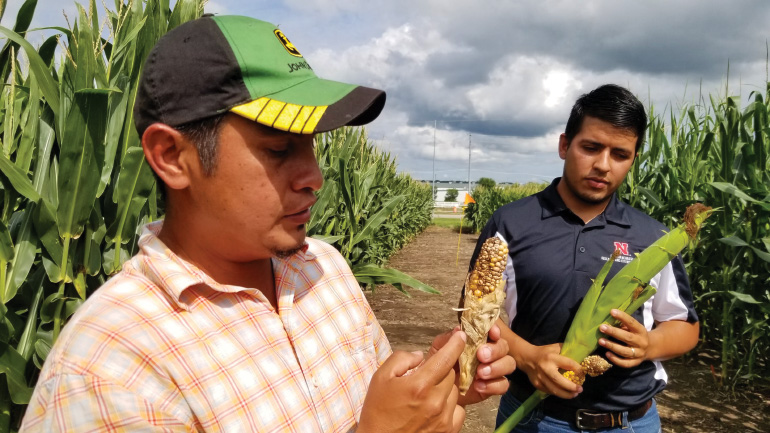 The University of Nebraska received a $5 million gift from Dr. Anne Hubbard and the Claire M. Hubbard Foundation to create a new program addressing some of Nebraska's most pressing public health issues associated with water and climate.

The Water, Climate and Health Program is based in the University of Nebraska Medical Center's College of Public Health. The program brings together experts from the Daugherty Water for Food Global Institute and the Institute of Agriculture and Natural Resources to conduct research and disseminate information on environmental issues related to these interconnected sectors.

The Water, Climate and Health Program will work in three main capacities:
Bring diverse university experts together to solve complex issues
Find technical and policy solutions to improve the environment for better human health
Provide experiences for students studying these issues
Research topics the program could address include:
Links between the state's water quality and pediatric cancer and birth defects
Health outcomes related to Nebraska's flooding
The impact of technology, such as precision application of nitrogen fertilizer on soil and water quality
Mapping of at-risk populations and environmental exposures in the state


The Hubbard Foundation's gift not only provides program start-up funds, but also supports a named professorship and graduate student research. Funds from the Robert B. Daugherty Foundation will match the Hubbard Foundation gift to support student research, enabling more students to receive research stipends. The gift also will fund outreach to Nebraska middle school and high school students and educators to engage them in issues of public health and the environment and inspire them to pursue careers in public health.

Jesse Bell, Ph.D., an expert in public environmental health who serves as an environmental science associate professor in the UNMC College of Public Health, has been named as the director for the new program. Bell will hold the Claire M. Hubbard Professorship of Water, Climate and Health. With his appointment, Bell joined the DWFI leadership team as director of water, climate and health.