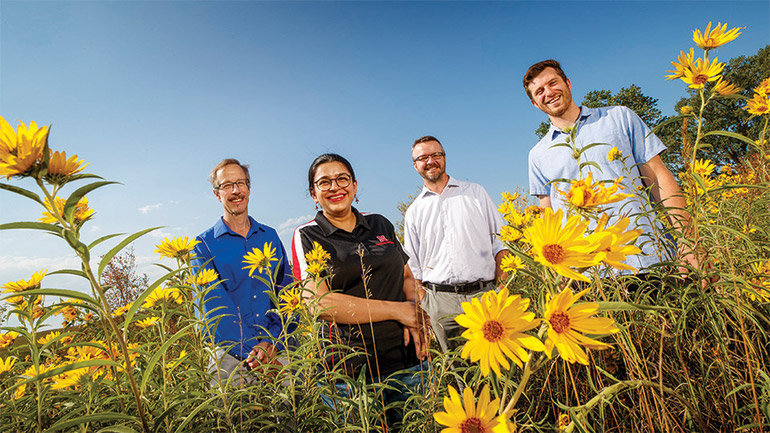 In the field of medicine, the ability to screen for diseases before they wreak havoc on the human body has been revolutionary. The University of Nebraska–Lincoln team, including Faculty Fellows Craig Allen and Simanti Banerjee working with ecologist, Dirac Twidwell, is working to transplant this model of proactive screening to a field very different from medicine, but equally consequential: agricultural resilience, or the ability of ecosystems to withstand rapid and sudden transitions to an undesired state.

Increasingly fueled by global environmental change, ecosystem shifts – from grassland to a cedar woodland or from fertile farmland to desert – can spark chaos in communities, with consequences ranging from reduced food and water security, to heightened wildfire risks, to decreased funding for public schools.

With a four-year, nearly $4 million grant from the National Science Foundation's Established Program to Stimulate Competitive Research, the team is collaborating with University of Montana researchers to develop and implement first-of-their-kind screening tools that enable earlier, more precise detection of subtle changes that foreshadow destabilizing ecological transitions. The team will also use cuttingedge, big-data-based social science methods to identify groups most likely to adopt the tools.