DWFI Executive Director Peter G. McCornick worked with a diverse leadership task force to develop a new report from the Chicago Council on Global Affairs' Global Food and Agriculture Program.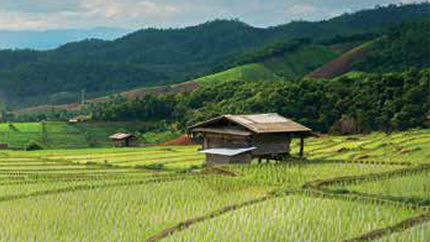 The report, entitled "From Scarcity to Security," focuses on a U.S.-led strategy to ensure water, food and nutrition security for a 2050 global population of nearly 10 billion. It is estimated this future world population will need 30 to 50 percent more water for food, sanitation, environmental purposes and other uses than the world is using today. The report brought together farmers, policymakers, researchers and the private sector to discuss the future of both water and food security.

The report included recommendations, many of which DWFI is actively pursuing through research and policy development, including:
improving overall water resource governance through institutions that are transparent, accountable, efficient, responsive, sustainable and geographically contextualized;
allocating water more efficiently through water rights, regulations and quotas, water pricing, water trading and subsidy reform;
improving crop and livestock productivity per unit of water and land through agricultural research, development, technology, extension and financing;
shifting diets and diversifying agriculture to reduce the demand for water; and
increasing the supply of managed water and expanding irrigated areas through investment in infrastructure.
In addition, the report suggests that expanding urban and peri-urban agriculture and focusing on effective international agricultural trade policies, including "virtual" water trading, will further support water productivity. Ensuring that these solutions reach smallholder farmers, and that women and girls are empowered in the process, is not only essential to increasing water productivity but will improve livelihoods and contribute to greater water, food and nutrition security.