Recipients of DWFI's Student Support Awards presented their innovative work in food and water security at the annual Faculty and Student Research Forum on April 4, 2019, at the Nebraska Champions Club.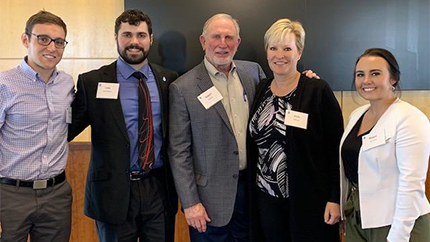 The annual event serves as a culmination of the program's yearly activities. This year's event showcased short graduate student presentations and a student poster session, as well as a science communication mini workshop.
The first five years of DWFI's Student Support Awards program funded 47 projects. With an investment of approximately a half-million dollars annually as of 2018, this is the institute's largest program area. The award amount from DWFI is matched one-to-one with faculty funds, ensuring a student can be supported full-time through a master's or Ph.D. program.