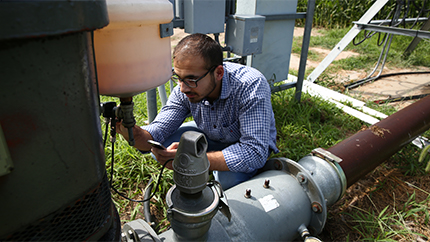 Congratulations on being selected as a Student Support Recipient by the Daugherty Water for Food Global Institute (DWFI) at the University of Nebraska. Thank you for contributing to DWFI's research, education and engagement programs as an essential part of our team and we look forward to promoting these contributions through our marketing and communications efforts. Here you'll find resources to use when promoting your funded research through DWFI.
Acknowledgement of Funding
Use the following text to acknowledge the institute's support for your research. This verbiage should be included in journal articles, other publications, presentations, media releases, media interviews, research posters and any other publicity regarding your funded research.
Student Support Events
Several Faculty Fellow and Student Support Recipients events are hosted each year to share knowledge, network and gain professional development skills. As a Student Support Recipient, plan to join us for these events.
Promotion of Your Research by DWFI
The communications team is a great resource to help share your expertise and research updates with our national and international audiences. Contact Arianna at aelnes@nebraska.edu if your research has reached a milestone or outcome and you'd like DWFI's help in generating a buzz. Tactics could include:
Logo Use
Please use the institute's logo when presenting research supported or funded by DWFI. Click a link below and select download to use any of these most commonly-used logos or contact Craig at ceiting@nebraska.edu for any other logo needs.
Powerpoints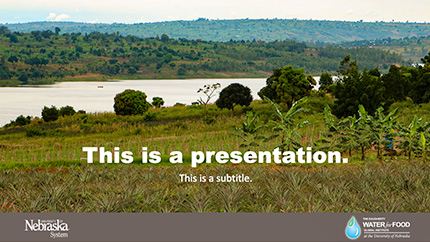 We encourage you to use our branded PowerPoint template for presentations at DWFI events and other events, as you deem appropriate.
Questions
Contact Rachael at rherpel@nebraska.edu with any specific questions related to your student support from DWFI.