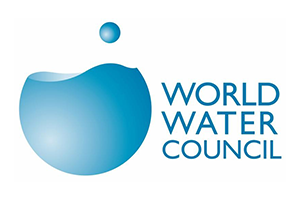 The 9th General Assembly of the World Water Council (WWC) re-elected DWFI Executive Director Peter McCornick to the council's board of governors during its meeting in Paris last December. DWFI Director of Research Christopher Neale was re-elected as an alternate.
McCornick and Neale had been elected for their first term in 2018. While a new election is typically every three years, the 2021 election was delayed a year due to the pandemic.
The board of governors of the World Water Council brings together 35 members representing the five Council colleges:
Intergovernmental institutions
Governments and Governmental Authorities
Enterprises and Facilities,
Civil Society and Water Users Associations
Professional Associations and Academics
DWFI is a member of the fifth college and one of just several U.S. organizations. The institute has actively participated in the World Water Forums, the World's largest water event, held every three years in different international locations to advance water management and sustainability. DWFI co-led the Water for Food track of the World Water Forum held in Brasilia, Brazil, in March of 2018.
The institute will have a supporting role in organizing the 2024 World Water Forum in Bali, Indonesia, and work with our partners to ensure that agriculture and food security is an important part of the conversation. McCornick and Neale will attend the first kick-off meeting for the Forum in Jakarta next month.