Over the last few months, we've spent time with multiple agtech and cleantech startups in the Midwest. We've also developed and delivered online workshops on customer discovery for groups of founders working in agriculture, food, and biotechnology. As Steve Blank, the originator of the concept, defines it, "Customer Discovery focuses on testing hypotheses and understanding customer problems and needs – in front of customers – by the founders."
Customer discovery is a fundamental tool of the lean startup movement of entrepreneurship. An enormous amount of material has been written and recorded about customer discovery, including key contributions from Steve Blank and Giff Constable. We'll try to repeat none of that material here as we can't improve on it.
Instead, we'll write about the feedback that we've received about customer discovery, specifically in agtech, specifically in the Midwest, and specifically from the conversations we've had with founders, funders, farmers, and others that have been involved in the process. The most important feedback can be summed up in one question:
Are you talking with the right people?
If you're a new agtech startup, it may be surprisingly hard to answer this question correctly. Rushing out to talk with lots of agricultural producers is important to help understand their pain points, but may not provide a full picture. Agricultural operations are complex and even for a small family farm, the end-user of a product, the person who's paying for that product, and influencers and decision-makers may all be different people. To do customer discovery properly, you have to talk to all the relevant stakeholders so that you understand how decisions are made and who is involved.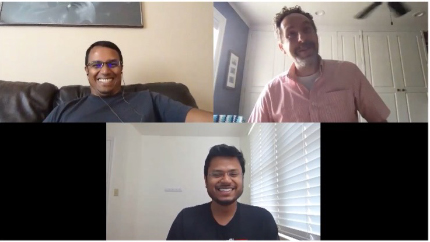 As an example, for Nebraska-based agtech startup Quantified Ag, customers or buyers are feedlot managers. Influencers are nutritionists and veterinarians. So, marketing efforts go towards veterinarians and nutritionists because of their influencer role in determining key feedlot operations. In the customer discovery phase, talking with feedlot managers only and ignoring the role of nutritionists and veterinarians might have led to serious strategic errors. ~And a shout-out to Vishal Singh, CEO of Quantified Ag, for sharing his experiences with us and allowing us to pass them on.
Another way to think about this is to note that it's common for agtech startups to begin with a focus on individual agricultural producers as the buyers for their technology, with B2C marketing strategies. Reaching scale this way is very hard, even in the Midwest where average farm sizes are large. Over time, many agtech startups adapt their marketing strategies towards working with large manufacturers, retailers, and other entities with a large distribution footprint and the ability to influence decisions at a landscape scale. This kind of marketing pivot requires talking with the right people – and you can save a lot of time and money if you do customer discovery correctly right at the start.
Tips for connecting with the right people and networks
We've learned a lot from asking founders about their strategies for connecting into networks for customer discovery. Here are some of the best tips we heard:
Commodity boards, trade associations, and university extension are all excellent places to learn and connect. In addition to their own expertise, agricultural producers that serve in checkoff programs and trade associations are well connected and can provide warm introductions to other producers growing specific crops, with experience of technologies, or in specific geographic regions.
If, like many agtech startups, you're spinning out ideas from a land grant university, these links are very easy to make and there are multiple connections already in place within your university's college of agriculture. Even if you have no university affiliation, university personnel are usually happy to make connections to others in the ecosystem for local startups. This is something we do a lot of at the Daugherty Water for Food Global Institute; our partners all do the same too.
While we haven't yet tested this ourselves, several of our workshop participants reported success using social media to reach key groups for customer discovery. There are two important points here. First, you must frame your ask as curiosity and not selling. If people think you are selling something, it is unlikely to lead to customer discovery interviews. Second, don't mistake comments and feedback on social media for customer discovery itself – to really dig down and understand someone's concerns, you have to talk with them individually.
Timing plays a crucial role in planning an interview or talking to potential customers actively involved in agriculture. For instance, most farmers don't want to take time out of their schedules to talk as they are out working in the field. Typically, the late afternoon or evening is a good time to offer to set up a conversation.
Trying to make a lot of new connections with agricultural producers during harvest or planting is tricky and may aggravate people. Don't be surprised if people won't talk to you during these key periods of the year. Once they're done, people are generally more willing to talk.
You should also be flexible on the communications technology you use for customer discovery and sensitive to what works best for the people you're interviewing. In our experience, COVID-19 has made everyone more willing to talk. We've found that most producers like to talk by phone as they can take the call even when they have a weak or non-existent data connection. Other stakeholders may prefer zoom (though senior executives seem to prefer phones).

Do you have any learning or tips around your own customer discovery experiences that you'd like to share with us? We'd love to hear from you!