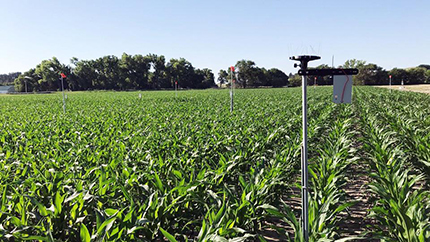 These times have brought extreme challenges to many all over the world. However, this situation provides us with an opportunity to be innovative in our efforts to improve water and food security through research, policy, education and communication. Water and food security needs are not taking a break, and neither are we.
The Daugherty Water for Food Global Institute is following CDC guidelines and the University of Nebraska's protocol to avoid the spread of coronavirus. Most of our staff is working remotely, but are available to respond to calls or email, as usual.
Please check our website and social media pages for frequently updated communication regarding our projects and work space status.
Global information about the novel coronavirus (COVID-19) and the measures you can take to help prevent getting or transmitting the virus is available on the WHO website.
Current information about the virus in the U.S. is available on the CDC website.
Nebraska-based public health information is available on the state's Department of Health website.