With one-fifth of the world's population, China is a key player in global water and food security. The country has a long history of intensive farming, as well as a large rural population (FAO 2018). China produces one fourth of world's grain with less than 10 percent of global arable land, and ranks first in the world in production of cereals, cotton, fruit, vegetables, meat, poultry, eggs and fishery products. The Chinese government has always placed a high priority on agricultural development and production trends are driven by shifts in national policy (FAO 2018). Prior to 1978, China operated under a communal farming system (CPL 2018). During this time of collective production, the basic farm management unit was a "team" of 20-30 households, with multiple teams grouped into villages.
After 1978, with the implementation of Deng Xiaoping's Four Modernizations program (agriculture, industry, defense and science), China transitioned from a communal system to an individual farm household system (CPL 2018). Every farm household received an allocation for its share of the communal land, on average one acre per household. Current economic trends, however, have made it so that farmers cannot reasonably live on the profits from such a limited amount of land. As a result, many farmers have migrated to urban areas the for majority of the year, perhaps returning only for planting and harvest, leaving women and the elderly to take care of farms (see Graph 1). The exodus of skilled farming labor, balanced by greater access to farm inputs such as fertilizer, herbicide, and insecticide, have resulted in multiple years of overall stable yields, neither significantly increasing nor decreasing (see Graph 2).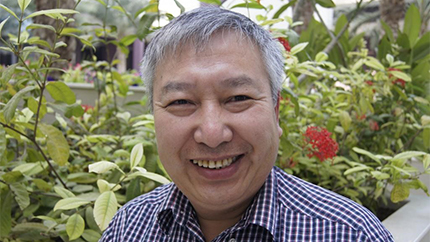 The relative inability of smallholder farms to be profitable has resulted in a national trend over the last decade towards land consolidation in China. In China, all land is nationally owned and people are given the rights to use it for only specific amounts of time (typically 70 years, or an average lifetime). Many Chinese smallholders have been leasing their land rights to business developers, who consolidate several farms into a larger operation. These new corporate farm owners often hire farm managers to oversee production, but lack of experience in managing larger farm operations result in knowledge gaps that limit production. Using start-up funds from the institute, DWFI Faculty Fellow Haishun Yang has developed crop models to help bridge these knowledge gaps. NUtech Ventures, the commercialization affiliate for the University of Nebraska–Lincoln, has exclusively licensed three of Dr. Yang's crop models—Hybrid Maize, Maize-N and CornSoyWater—to a Chinese agricultural technology company, ICAN Beijing, for use and field-testing in China.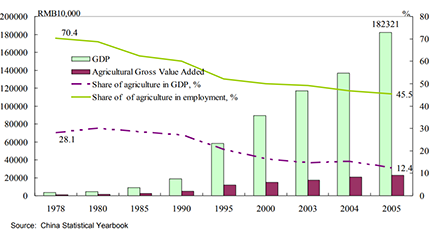 Crop models perform calculations that simulate trade-offs within a real-world system. In the case of applying water and chemicals to fields, more is not always better. Too much irrigation, fertilizer, or pesticides (inputs) can cause leaching of chemicals to groundwater, surface water pollution, erosion, and comes at a higher cost with diminishing returns. The goal of effective agricultural management is to optimize amount of input for a given situation.
A crop model allows the farm manager, agricultural consultant, or others to test different scenarios, answering questions such as "given my specific field, including soil and climatic conditions, what effect will increasing irrigation from 10 inches to 12 inches of water have on my expected yield for grain this year, in bushels per acre?" Understanding how agricultural inputs, such as water, fertilizer and other chemicals, will affect plant health and yield throughout the growing season, allows farmers to optimize the timing and amount of agricultural inputs for a specific field or season, based on the farmer's goals. Goals can include increasing yield, reducing groundwater pumping, reducing input costs, or some combination of the three.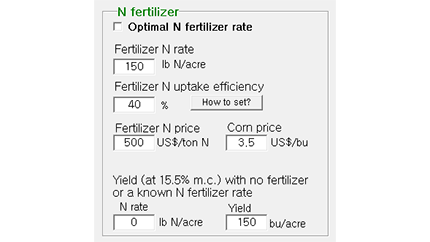 According to Yang, "the true power of a crop model is to educate and enable the user to think critically about resource management in agriculture." If farm managers in China know the cost and expected benefit of water and fertilizer application, then they will invest and use these resources wisely to increase their yields and profits, while avoiding environmental degradation. Smart management of agricultural and natural resources are vital to feeding the future, and achieving the vision of a water and food secure world. The partnership between ICAN Beijing, DWFI and the University of Nebraska will help catalyze this change.

To learn more, please contact Lacey Bodnar, DWFI Research Project Manager.

Based on July 2018 interview with Dr. Haishun Yang, DWFI Faculty Fellow and Associate Professor of Agronomy at the University of Nebraska-Lincoln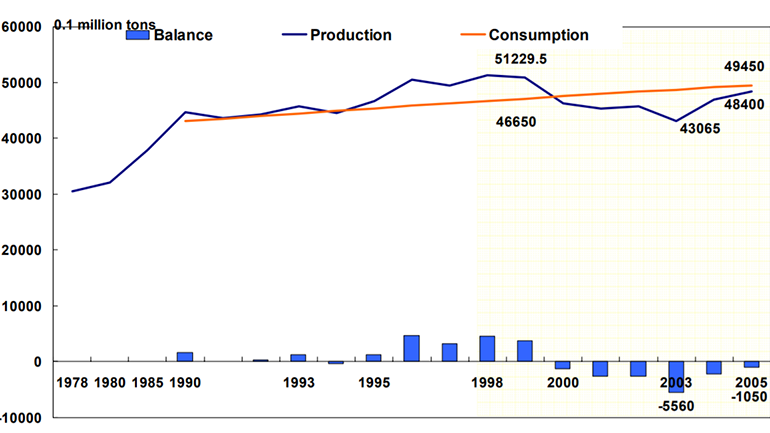 References
Food and Agricultural Organization of the United Nations (FAO). © 2018. "China at a glance." Accessed Aug. 1, 2018. http://www.fao.org/china/fao-in-china/china-at-a-glance/en.

Chicago Public Library (CPL). © 2018. "Timeline of China's modern history." Accessed Aug. 1, 2018. https://www.chipublib.org/timeline-of-chinas-modern-history.

G. Cheng. © 2018. "China's agricultural policies and rural development." Organisation for EconomicCo-operation and Development (OECD). Accessed Aug. 1, 2018. https://www.oecd.org/tad/agricultural-policies/37726009.pdf.