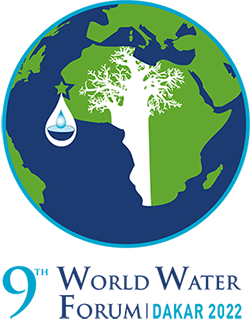 DWFI is participating in the 9th World Water Forum (WWF) held March 21-26 in Dakar, Senegal:

A water and food secure world
Presentation by Peter McCornick, DWFI Executive Director
Tuesday, March 22 | 1:45 – 2:30 p.m. (GMT)
Hosted at the Nature Hub Pavilion

Daugherty Water for Food Global Institute Booth
Learn more about DWFI and their work on water and food security
Wednesday, March 23 | 9 a.m. – 1 p.m. (GMT)
Hosted at the Nature Hub Pavilion

Water for agricultural climate resilience (organized by FAO and International Water Management Institute Ghana)
Peter McCornick, DWFI Executive Director will provide a presentation on supporting business ecosystems for sustaining farmer-led irrigation
Thursday, March 24 | 10:45 a.m. – 12:15 p.m. (GMT)
Ordinary Thematic Session 2D5
Room 2, EXPO at the World Water Forum

DWFI Executive Director Peter McCornick is a current member of the Board of Governors of the World Water Council, which catalyzes collective action during and in between each WWF – the world's largest event on water. Organized every three years, the Forum provides a unique platform where the water community and key decision makers can collaborate and make long-term progress on global water challenges.

This year's Forum focuses on the theme of "Water security for peace and development," and will address the global challenges for man and nature, today and tomorrow. It will accelerate the effective implementation of the global water agenda, which is a prerequisite for achieving the Sustainable Development Goals.

DWFI is part of the Nature Hub, a pavilion hosted at the World Water Forum consisting of a cross-sector coalition of partners that celebrate nature's role in advancing cost-effective, long-term global water security for people and the planet. Attendees of the World Water Forum are encouraged to visit the Nature Hub to interact with DWFI and its partners.