With the future still very uncertain regarding the need for continued social distancing into the fall, the DWFI leadership team has made the difficult decision to postpone the 2020 Water for Food Global Conference until 2021. The institute received more than 60 session proposals for the event, "Cultivating Innovation: The Next Ten Years." A review committee, comprised of Faculty Fellows, Advisors and the DWFI leadership team, carefully reviewed and considered each of the proposals submitted, and we are hopeful that many of the proposed sessions can be developed for the 2021 conference.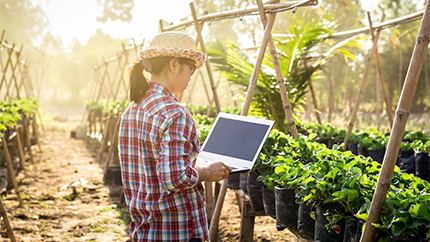 This fall, DWFI will host a virtual seminar series, featuring leaders in a variety of topics focused on advancing water and food security, in engaging and interactive online sessions.
More information regarding the virtual seminar series and the 2021 Water for Food Global Conference will be shared as plans develop.