Yulie Meneses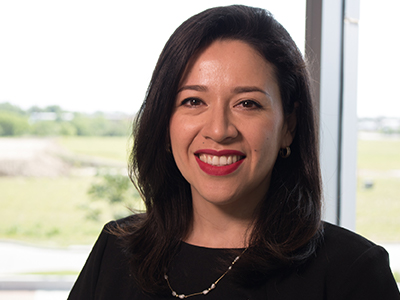 Water for Food Processing Specialist
Yulie Meneses works jointly with the institute and the University of Nebraska-Lincoln's Department of Food Science and Technology to improve water and energy conservation and reduce waste in food processing operations. She splits her time between research, outreach and teaching. Her research includes developing water conservation strategies for several food sectors, including dairy, meat processing, fruits and vegetables. She also has an advisory role for graduate students.
Previously, Meneses was a research assistant for the UNL Department of Food Science and Technology, as well a DWFI-supported student working to optimize water use in food processing. Before starting her PhD program, she worked for two years in the private sector at a vegetable oil company where she conducted product development and processing improvement activities.
Meneses earned a doctorate from UNL in food science and technology with emphasis in water conservation initiatives for the food industry. She also holds a master's degree from UNL and a bachelor's degree from Zamorano University in Honduras, both in food science and technology. She is originally from Quito, Ecuador.
COOKIE USAGE:
The University of Nebraska uses cookies to give you the best online experience. By clicking "I Agree" and/or continuing to use this website without adjusting your browser settings, you accept the use of cookies.