Ulrike Sapiro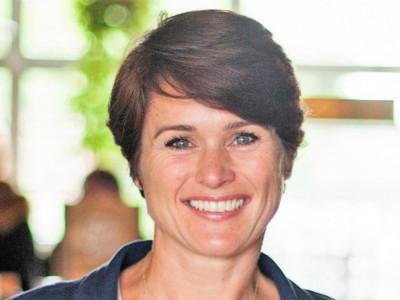 Senior Director, Global Water Stewardship & Sustainable Agriculture
The Coca-Cola Company
Ulrike Sapiro has been appointed The Coca-Cola Company's global lead on water stewardship and sustainable ingredients sourcing from April 2018. In her role, Ms. Sapiro works across the business on defining the future pathway for Water Stewardship and Sustainable Agriculture in Coca-Cola, building closer integration of its programs across the business and the brands.
Ms. Sapiro joined The Coca-Cola Company in 2008 and, most recently, was Director for Sustainability in the Western Europe Business Unit and across the region Europe, Middle East, and Africa. She worked closely with the markets and bottling partners, and across functions to lead strategy, policy, programs, and stakeholder engagement across the system's strategic sustainability priorities. Ms. Sapiro's work included leading sustainability strategy and packaging strategy; piloting and embedding emerging concepts such as water footprinting and natural capital; and developing long-term partnerships and business action on Water Replenish, Sourcing, Packaging, and Circular Economy as well as the system's contribution to society, notably women and youth empowerment.
Previously, Ms. Sapiro worked in various sustainability and corporate affairs positions in The Coca-Cola Company and RWE Thames Water, an international water utility managing external engagement on water resources, public infrastructure, and development policy.
COOKIE USAGE:
The University of Nebraska uses cookies to give you the best online experience. By clicking "I Agree" and/or continuing to use this website without adjusting your browser settings, you accept the use of cookies.