Tsegaye Tadesse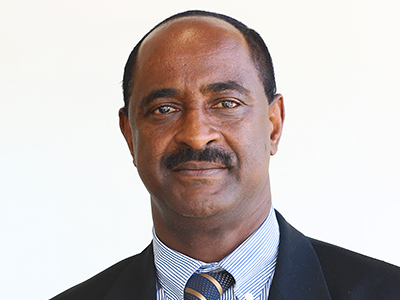 Research Professor
UNL School of Natural Resources
Climatologist
Tsegaye Tadesse is a Research Professor in the University of Nebraska-Lincoln's School of Natural Resources and climatologist/remote sensing expert at the National Drought Mitigation Center (NDMC). His research interests and areas of expertise include drought monitoring, remote sensing/GIS, data mining, risk management, and climate variability and change issues, specifically on drought monitoring and prediction at global, regional and local scales; and impacts of drought on food security. Tadesse is involved in many national and international drought monitoring research and modeling efforts.

He was one of the key researchers in the development of the Vegetation Drought Response Index (VegDRI) and Vegetation outlook (VegOut) models and products for the United States, and has led/co-led the both VegDRI and VegOut projects successfully from its early developmental in collaboration with the NDMC and USGS scientists. He has also worked on several projects, including "Investigation of New NASA Instruments and Products for Enhancing U.S. Drought Monitoring Capabilities," to assess the accuracy and utility of emerging products from new satellite sensors for national- to continental-scale drought monitoring in the U.S. and inclusion into the Drought Monitor map's development. He also leads/co-leads several national and international projects including two NASA-funded projects in the U.S. and Africa. His research includes linking climate information to decision-making and disaster management and participatory research on drought monitoring and prediction.

Tadesse earned a doctorate in agro-meteorology from University of Nebraska-Lincoln, a master's degree in space science with a specialization in remote sensing application to drought from International Space University in Strasbourg, France, and a bachelor's degree in Physics specializing in atmospheric physics from Addis Ababa University in Ethiopia.
COOKIE USAGE:
The University of Nebraska System uses cookies to give you the best online experience. By clicking "I Agree" and/or continuing to use this website without adjusting your browser settings, you accept the use of cookies.