Trenton Franz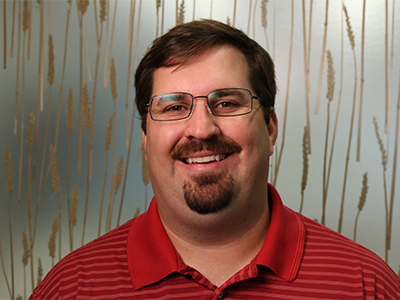 Associate Professor
UNL School of Natural Resources
Hydrogeophysicist
Trenton Franz's research focuses on understanding how ecosystems function and exploring how to increase water use efficiency in food production.His research activities are highly interdisciplinary, combining ecology, hydrology, agronomy and geophysics. Franz is interested in measuring and modeling the flow of water through natural and human-dominated ecosystems around the globe. His lab uses a high-tech cosmic-ray sensor to measure soil moisture in real-time. This innovative tool has the potential to improve precision agriculture and ultimately help producers grow food with less water. Franz is also involved in a variety of extension activities, such as working with industry partners, extension educators and Natural Resources Districts managers.
Prior to joining UNL in 2013, Franz was a postdoctoral researcher at the University of Arizona, where he worked on COSMOS, a National Science Foundation funded project to measure soil moisture throughout the United States using cosmic-ray neutron probes.
Franz received a doctorate and master's degree in civil and environmental engineering from Princeton University. During his field work, he focused on characterizing dryland ecosystems in central Kenya and worked closely with the Maasai community of Laikipia to help increase the sustainability of their land.
COOKIE USAGE:
The University of Nebraska System uses cookies to give you the best online experience. By clicking "I Agree" and/or continuing to use this website without adjusting your browser settings, you accept the use of cookies.