Susan Fritz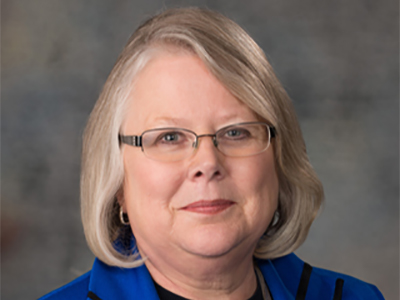 Interim President, University of Nebraska
Susan M. Fritz, Ph.D., was named Interim President at the University of Nebraska on May 30, 2019, and is the first woman to lead the university since the system office was created 51 years ago. She has served as the NU Executive Vice President and Provost and Dean of the Graduate College since August 2012, and as the Associate Vice President for Academic Affairs from August 2011 to August 2012.
Before joining the Provost's Office, Dr. Fritz was the Associate Vice Chancellor for the Institute of Agriculture and Natural Resources (IANR) and Interim Dean of the Agricultural Research Division. She also directed IANR's international agricultural programs, and is a former associate dean of the College of Agricultural Sciences and Natural Resources and department head of the Agricultural Leadership, Education & Communication (ALEC) program.
Dr. Fritz is a 1979 graduate of the University of Nebraska–Lincoln (UNL); she received her master's degree in 1989 and her Ph.D. in 1993, both from UNL. In 2009, she was inducted into the Nebraska Hall of Agricultural Achievement and is the recipient of numerous awards for teaching excellence.
She completed a Fulbright Senior Specialist assignment at the University of Zagreb (Croatia), served ten years as a North Central Higher Learning Commission Consultant Evaluator, and was a 2012 Baldrige Examiner with the U.S. Department of Commerce.
Dr. Fritz serves as a Fulbright Evaluator, a Food Systems Leadership Institute Commissioner, and a Midwest Higher Education Compact Commissioner.
COOKIE USAGE:
The University of Nebraska uses cookies to give you the best online experience. By clicking "I Agree" and/or continuing to use this website without adjusting your browser settings, you accept the use of cookies.