Shannon Bartelt Hunt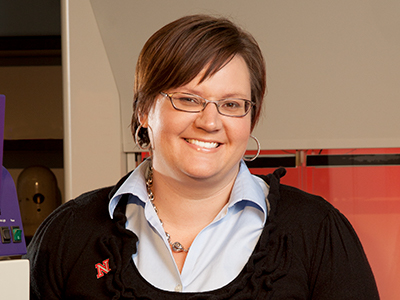 Professor
UNL Department of Civil Engineering 
Environmental Engineer
Shannon Bartelt-Hunt's research interests are focused on understanding of the physical and chemical fate processes of environmental contaminants, including avian influenza virus, prion proteins, veterinary pharmaceuticals and steroid hormones — contaminants which are typically associated with various animal management and agricultural practices. She is especially interested in conducting research at the interface between environmental engineering and human and animal health.

She received a doctorate and master's degree in civil engineering (environmental) from the University of Virginia, and a bachelor's degree in environmental engineering from Northwestern University.

She received the National Science Foundation's CAREER award in 2012 for research to investigate the environmental fate of prion proteins.
COOKIE USAGE:
The University of Nebraska uses cookies to give you the best online experience. By clicking "I Agree" and/or continuing to use this website without adjusting your browser settings, you accept the use of cookies.