Sandra Zellmer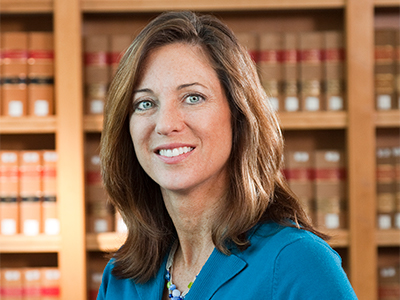 Robert B. Daugherty Professor
University of Nebraska College of Law
Natural Resources Legal Scholar
Sandra Zellmer teaches and writes about natural resources, water law, public lands, wildlife, environmental law, disaster law and related topics. She has published widely on these topics, including authoring or co-authoring several books, including "Mississippi River Tragedies: A Century of Unnatural Disasters," Principles of Natural Resources Law and Comparative Environmental Law.
Zellmer is a member scholar of the Center for Progressive Reform, a member of the Resilience Alliance and a trustee of the Rocky Mountain Mineral Law Foundation. She is active in the American Bar Association's Environment, Energy and Resources Section, in particular, the committees on public lands and water resources. She served on the National Academy of Sciences National Research Council Committee on Missouri River Recovery.
Previously, Zellmer was a trial attorney for the U.S. Department of Justice Environment and Natural Resources Division, litigating public lands and wildlife issues for the National Park Service, Forest Service, Fish & Wildlife Service and other federal agencies. She also practiced law at Faegre & Benson in Minneapolis, Minn., and clerked for the Honorable William W. Justice, U.S. District Court, in Texas.
She received a LL.M. in environmental law with highest honors from the George Washington National Law Center and a juris doctorate from the University of South Dakota School of Law.