Sanat Bhandari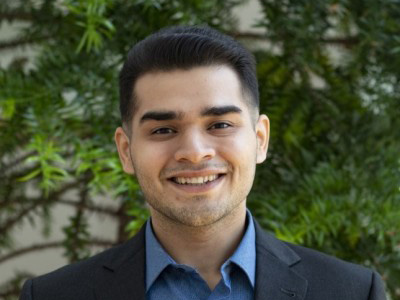 Sanat Bhandari is a second year Ph.D. student in the Department of Computer Science and Engineering (CSE) at the University of Nebraska–Lincoln. Bhandari joined the Daugherty Water for Food Global Institute (DWFI) water economics team in May 2021. Together with DWFI staff and Faculty Fellow Taro Mieno, he assesses measurement errors and their implications for agricultural water management policy.

Bhandari has a highly technical background with a Bachelor of Science in mathematics and computer science. He has served on the technical side of numerous projects, ranging from bioinformatics to software engineering. Bhandari has provided pragmatic data insights and created robust technical solutions for a primarily non-technical audience. His research interests encompass applied machine learning, data analysis, software engineering and econometrics.

Recently, Bhandari served as a reviewer and an evaluator for the UCARE program and as a graduate teaching assistant for upper-level courses in the CSE department. Besides experience in research and academic environments, he has worked extensively with the industry in technical roles.
COOKIE USAGE:
The University of Nebraska System uses cookies to give you the best online experience. By clicking "I Agree" and/or continuing to use this website without adjusting your browser settings, you accept the use of cookies.