Renata Rimsaite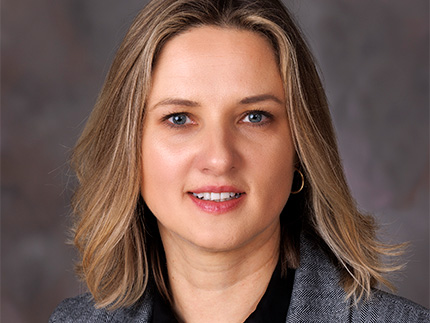 Postdoctoral Research Associate
Renata Rimsaite joined the Daugherty Water for Food Global Institute in July 2019 as a post-doctoral research associate with a specialization in water economics. Renata is collaborating with members from DWFI and the National Drought Mitigation Center on an interdisciplinary water scarcity and management project. She analyzes the role of water markets in adapting to the impacts of climate change on the water supply to understand whether these markets can be an effective instrument in managing varying water supply resources.
Prior to joining DWFI, Renata was a post-doctoral scholar at The Pennsylvania State University, where she analyzed forest ecosystem management policies and worked with stakeholders in different extension and outreach projects.
Originally, Renata is from Lithuania. She holds a doctorate in agricultural, environmental, and regional economics from The Pennsylvania State University, a bachelor's degree in economics from Frostburg State University and a bachelor's degree in law from Mykolas Romeris University, Lithuania.
COOKIE USAGE:
The University of Nebraska uses cookies to give you the best online experience. By clicking "I Agree" and/or continuing to use this website without adjusting your browser settings, you accept the use of cookies.