Peter G. McCornick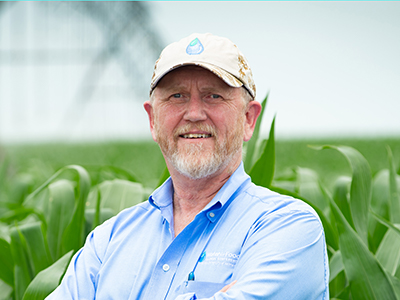 Executive Director
Peter G. McCornick joined WFI as executive director in August 2016 after previously serving as deputy director general of research at the International Water Management Institute, one of the world's foremost institutions dedicated to improving management of water and land resources to ensure food security and reduce poverty. McCornick leads WFI's strategic direction, building its relationships and collaborations with partners both in Nebraska and in other regions of the world.
McCornick has dedicated his career to improving the understanding of sustainable water resources management. He has led research and development programs on water, agriculture and the environment in Africa, Asia, the Middle East and the U.S. His interest areas include water and food security, the water-food-energy nexus, water reuse, irrigation management, and water and climate adaptation.
McCornick earned his doctorate in agricultural engineering from Colorado State University, is a licensed professional civil engineer in the State of Colorado, a member of the American Academy of Water Resources Engineers and a senior fellow at Duke University's Nicholas Institute for Environmental Policy Solutions.