Ornella Uwayo Keza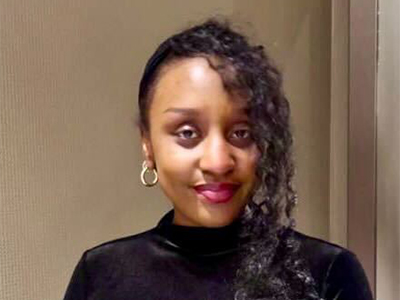 Ornella Uwayo Keza joined the Daugherty Water for Food Global Institute in May 2022 as an undergraduate intern. In this role, she provides research analysis and engagement support for a new project about the public health and economic implications of nitrate contamination of groundwater in Nebraska.

Ornella is the president of the Future Agriculture Leaders (FAL) organization. The organization's purpose is to educate young goal-driven entrepreneurs in innovative and creative ways to bring lasting change in agriculture. As part of the FAL engagement strategy, she is planning an international women's conference that will take place in Rwanda in Fall 2022. The conference will unite diverse women in agriculture from all over the world and will offer parallel sessions about different topics as well as networking opportunities.

Ornella was born and raised in Rwanda. She is currently a senior at the University of Nebraska-Lincoln, majoring in Integrated Science with a concentration in Agronomy, Agribusiness, and Entrepreneurship.
COOKIE USAGE:
The University of Nebraska System uses cookies to give you the best online experience. By clicking "I Agree" and/or continuing to use this website without adjusting your browser settings, you accept the use of cookies.