Nick Brozović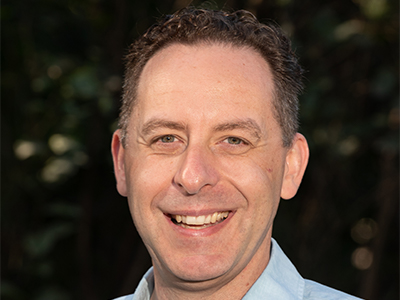 Nick is an economist with worldwide experience in water policy and management. He serves as the Director of Policy for the University of Nebraska's Water for Food Global Institute and as a Professor of Agricultural Economics. His local, national, and multinational research evaluates policies and governance structures for agricultural water use and informs water managers and decision makers. His entrepreneurship collaborations with startups and agribusinesses develop, test, and validate new software and hardware products and business models.

Program Impact Statements
We are building a community of Water for Food students and junior staff that we have mentored and helped launch into water- and agriculture-focused careers. Our programs have provided professional development for undergraduate and graduate students, postdoctoral and early career researchers, and junior staff. Working with faculty fellows and industry experts, we've created new interdisciplinary classes that have reached hundreds of students. Our intern and entrepreneurship programs have provided dozens of students from the University of Nebraska system with team-based experiential learning – from working with farmers in Western Nebraska, to addressing ministers in Washington DC, to international experiences studying the role of water in the refugee crisis in Jordan and developing new business models for irrigation in Rwanda. Our alums are now in faculty positions, top graduate programs, or building agricultural technology companies and businesses.
We have changed how water managers, decision makers, and funders view policies to sustain agricultural groundwater use and support rural economies. Through our research, policy, and engagement programs, we have changed the knowledge of our stakeholders about diverse and complex topics such as the role of trust in local water governance, the use of technology to help educate growers and as a tool for profitable behavior change, and the existence and potential of formal and informal water markets as risk management options. With our convening power, we have organized international conferences, workshops, and study tours in Nebraska, around the United States, and globally to help decision makers understand key technical, economic, and financial issues around managing groundwater sustainably. In our programs, we have worked with our faculty fellows as well as with a broad range of outside partners in government, industry, and the nonprofit sector.
We have collaborated with multiple agricultural enterprises to understand, test, and validate business models for new agricultural technologies and services. Our entrepreneurship programs have provided customer discovery and insight to startups, venture capital funds, and accelerators, while also allowing Water for Food students and staff to analyze innovative concepts at the leading edge of water and food security. Through our collaborations, including with the UNL Computer Science Raikes School Design Studio, we have developed and tested new software and hardware products that serve the needs of Nebraska's growers and natural resource managers while providing capstone student experiences.
COOKIE USAGE:
The University of Nebraska System uses cookies to give you the best online experience. By clicking "I Agree" and/or continuing to use this website without adjusting your browser settings, you accept the use of cookies.