Molly Nance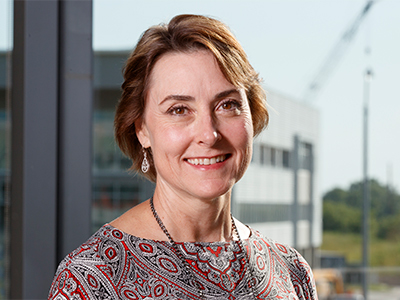 Molly Nance has 25 years of experience in marketing communications, strategic planning, advertising, public relations and event management. Most recently Nance was director of strategic planning and marketing for Madonna Rehabilitation Hospital, one of the nation's largest independent rehabilitation facilities, where she managed the marketing planning and implementation for all hospital business lines. During her tenure at Madonna, Nance launched a rebranding campaign, produced an annual awards event, created a documentary video, as well as numerous patient interview videos, implemented ad campaigns, developed a social media policy and supported rehabilitation advocacy efforts at the state and federal efforts.
Prior to her work at Madonna, Nance was director of communications for the Nebraska Hospital Association, communications manager for U.S. Central Credit Union in Overland Park, Kansas, and served as a marketing officer for two Nebraska banks.
Nance joined the Water for Food institute in September 2014 where she is responsible for expanding the awareness of the institute as a leader in water and food sector research and policy development throughout the state, across the country and around the world.
Nance earned a master of liberal arts degree from Baker University in Kansas and has a bachelor of journalism degree from the University of Nebraska-Lincoln. She is a certified professional marketer and serves on the board of the Mary Riepma Ross Media Arts Center. She is past chair and board member of several local philanthropic and civic organizations.
COOKIE USAGE:
The University of Nebraska System uses cookies to give you the best online experience. By clicking "I Agree" and/or continuing to use this website without adjusting your browser settings, you accept the use of cookies.