Mogens Bay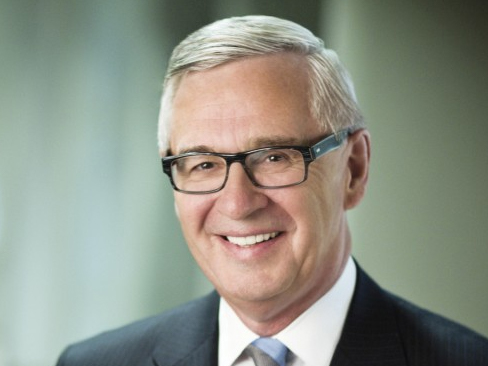 Chairman, Robert B. Daugherty Foundation
Mogens Bay began his business career as the manager of the East Asiatic Company's office in Beijing, the People's Republic of China. He joined Valmont in 1979 as regional vice president, Southeast Asia, and resided in Hong Kong. After serving in a variety of senior management positions in Europe and the U.S., Bay became president and chief executive officer in 1993. He became Valmont's chairman and chief executive officer in 1997.
Bay is active throughout the business and civic community. He serves as a director on a number of corporate boards and nonprofit agencies, including ConAgra Foods Inc., Peter Kiewit Sons' Inc., Creighton University, Heritage Services, Omaha Zoological Society, Nebraska Medical Center, Peter Kiewit Foundation, Lauritzen Gardens, Robert B. Daugherty Charitable Foundation and the Robert B. Daugherty Water for Food Institute at the University of Nebraska.
He studied law at Aarhus University and graduated from the EAC College of International Business in Copenhagen. He is also a graduate of the Harvard Business School's Advanced Management Program.
COOKIE USAGE:
The University of Nebraska System uses cookies to give you the best online experience. By clicking "I Agree" and/or continuing to use this website without adjusting your browser settings, you accept the use of cookies.