Michael Farrell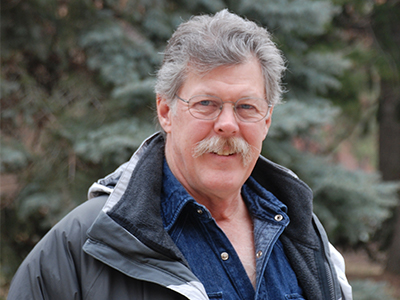 Professor of Practice
UNL Department of Agricultural Leadership, Education & Communication
Documentary Filmmaker
Michael Farrell is a veteran in public broadcasting, spending much of his career in production and management in Nebraska and the Great Plains. He specializes in history and humanities documentaries, as well as programs about diverse topics, such as music, art, and rural and environmental issues. In addition to teaching, he co-leads the Platte Basin Time-lapse project, a collaborative, multi-year initiative that uses time-lapse photography to show a watershed in motion over time.

Farrell is principal investigator on many major grant-funded initiatives as well as helping to develop new projects and partnerships for NET, Nebraska's statewide public broadcasting organization. Previously, Farrell led the network's 40-member TV production team, managing an annual budget of close to $3 million in local, regional and national projects.

In 2012, Farrell co-produced the PBS documentary, "Great Plains: America's Lingering Wild." He holds a master's degree in visual communications from the Illinois Institute of Technology and a bachelor's degree in fine arts from Indiana University.


COOKIE USAGE:
The University of Nebraska System uses cookies to give you the best online experience. By clicking "I Agree" and/or continuing to use this website without adjusting your browser settings, you accept the use of cookies.