Martha Mamo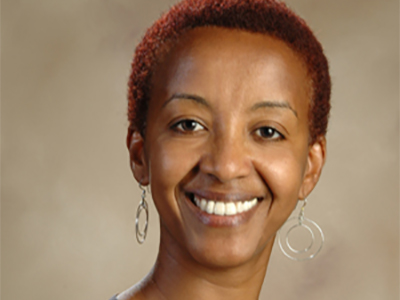 Professor
UNL Department of Agronomy & Horticulture
Soil Scientist
Martha Mamo's research focuses on soil processes, water conservation, and food security. She is part of an interdisciplinary UNL research team working with university counterparts in Ethiopia to address human resources and food production. Mamo's scholarly teaching includes developing and assessing web-based soil science lessons using a problem-based, multidisciplinary and multi-institutional collaborative approach to meet the needs of a broader audience.
Her work has included soil and water conservation for crop production in semi-arid east Africa through USAID-INTSORMIL collaborative research program. This research focused on water harvesting techniques and nutrient management for resource-poor, small-scale sorghum farmers.
Mamo holds a doctorate in soil science from the University of Minnesota-St Paul. She is chair elect of the resident-education division of the American Society of Agronomy. She received University of Nebraska‒Lincoln's Institute of Agriculture and Natural Resource's Dinsdale Family Award for Excellence in Research and Teaching.
COOKIE USAGE:
The University of Nebraska System uses cookies to give you the best online experience. By clicking "I Agree" and/or continuing to use this website without adjusting your browser settings, you accept the use of cookies.