Laura H. Kahn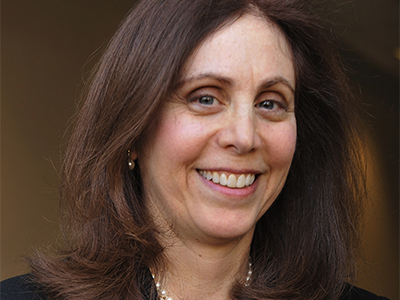 Physician and Research Scholar
Princeton University School of Public and International Affairs
Dr. Laura H. Kahn is a physician and research scholar with the Program on Science and Global Security at the Princeton University School of Public and International Affairs. Her education and training span nursing, medicine, public health, and public policy.
She published
Confronting Zoonoses, Linking Human and Veterinary Medicine
in April 2006 in the Center for Disease Control and Prevention's (CDC)
Journal of Emerging Infectious Diseases
that helped launch the
One Health Initiative
which seeks to improve the health of all species by increasing communication and collaboration between human, animal, and environmental/ecosystem health specialists. She writes online columns for the
Bulletin of the Atomic Scientists
and has published in many peer-reviewed journals.
Dr. Kahn is the author of Who's in Charge?
Leadership during epidemics, bioterror attacks, and other public health crises
. Originally published in 2009 by Praeger Security International, a second edition has been issued in 2020 with a new preface discussing leadership during the COVID-19 pandemic.
Her second book,
One Health and the Politics of Antimicrobial Resistance
, was published in June 2016 by Johns Hopkins University Press.
Princeton University awarded her course,
Hogs, Bats, and Ebola: An Introduction to One Health Policy
, with a 250th Anniversary Fund for Innovation in Undergraduate Education. Recently, She converted the course into a free, online Coursera course, Bats, Ducks, and Pandemics: An Introduction to One Health Policy that has enrolled almost 4000 students from around the world.
A native of California, Dr. Kahn holds a B.S. degree in Nursing from UCLA, an M.D. from Mt. Sinai School of Medicine, a Master's degree in Public Health from Columbia University and a Master's degree in Public Policy from Princeton University. Dr. Kahn is a fellow of the American College of Physicians (ACP). In 2016, the American Veterinary Epidemiology Society (AVES) awarded her with their highest honor for her work in One Health: the K.F. Meyer-James H. Steele Gold Head Cane Award.
COOKIE USAGE:
The University of Nebraska uses cookies to give you the best online experience. By clicking "I Agree" and/or continuing to use this website without adjusting your browser settings, you accept the use of cookies.