Karen Hansen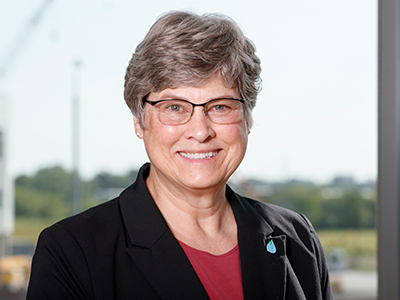 Managerial/Professional On-Call
Karen Hansen joined the Daugherty Water for Food Global Institute in August 2014. She works with faculty, administrators, staff and external partners to coordinate development of competitive grant proposals, including multidisciplinary and multi-institutional proposals. She organizes writing and development teams, supports proposal development, communicates with funding agency officials, arranges external reviews and assists in securing institutional support.
Hansen's expertise includes coordinating resource assessments and watershed projects; working with the public, elected officials, non-profit partners and agency representatives to develop watershed management plans; managing conservation programs; and grant writing and administration.
Hansen holds a bachelor of science degree in biology comprehensive from the University of Nebraska-Kearney and a master of science degree in forestry, fisheries & wildlife (emphasis water quality) from University of Nebraska-Lincoln.
COOKIE USAGE:
The University of Nebraska System uses cookies to give you the best online experience. By clicking "I Agree" and/or continuing to use this website without adjusting your browser settings, you accept the use of cookies.