Frances Hayes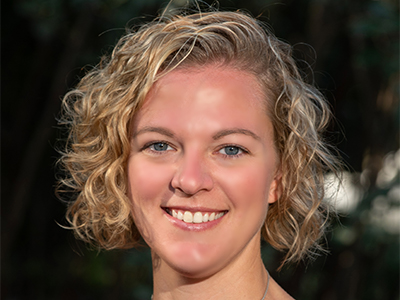 Interim Director of Communications and Public Relations
Frances Hayes is a marketing communications professional who joined the Daugherty Water for Food Global Institute in 2018. Hayes plays a key role in strategic communication of the institute's mission and accomplishments through print and web-based publications, social media and other communications.
Hayes has 10 years of experience in communications and marketing, primarily in the non-profit sector. Prior to joining DWFI, she was marketing & promotions coordinator for Campus Recreation at the University of Nebraska-Lincoln. While there, Hayes planned and produced marketing materials and communication for 200+ special events, projects and activities yearly. She was chair of the Campus Rec strategic planning committee.
Hayes is a native Nebraskan. She holds an interdisciplinary master's degree in marketing, communications & advertising and a bachelor of journalism degree, both from the University of Nebraska-Lincoln. Hayes also serves on the board of directors for the University of Nebraska Federal Credit Union.
COOKIE USAGE:
The University of Nebraska uses cookies to give you the best online experience. By clicking "I Agree" and/or continuing to use this website without adjusting your browser settings, you accept the use of cookies.