Frances Hayes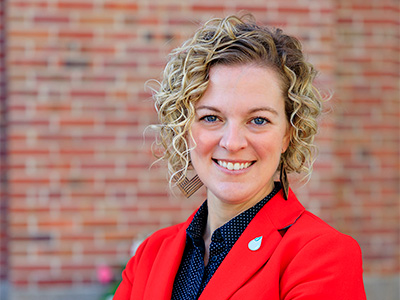 Director of Communications and Public Relations
Frances Hayes is a marketing communications professional with more than 10 years of experience in strategic planning, marketing, advertising, communications, and public relations. Hayes joined the Daugherty Water for Food Global Institute (DWFI) at the University of Nebraska in 2018 as Communications Specialist and now serves as the Director of Communications and Public Relations.

Hayes plays a key role in strategic communication of the institute's mission. She develops, implements, and leads its internal and external communications, enhancing its reputation both domestically and internationally. Hayes also manages the coordination, program planning, administration, and logistics necessary to execute the annual Water for Food Global Conference and other DWFI-sponsored symposia.

Hayes is a native Nebraskan. She holds an interdisciplinary master's degree in marketing, communications & advertising and a bachelor of journalism degree, both from the University of Nebraska-Lincoln. Hayes also serves on the board of directors for the University of Nebraska Federal Credit Union.

COOKIE USAGE:
The University of Nebraska System uses cookies to give you the best online experience. By clicking "I Agree" and/or continuing to use this website without adjusting your browser settings, you accept the use of cookies.