Dean Eisenhauer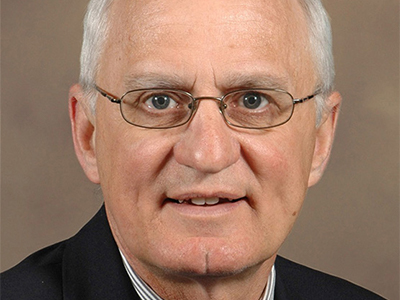 Emeritus Professor
UNL Department of Biological Systems Engineering
Eisenhauer is an expert in irrigation and hydrology and taught courses in soil conservation and watershed management and irrigation management. His engineering background includes soil and water resources engineering, hydrologic modeling of small watersheds and modeling vadose zone hydrology.
Eisenhauer joined UNL in 1975 and was a faculty member in Biological Systems Engineering for 40 years. He is currently an emeritus professor and part-time consultant. He is also a registered professional engineer in Nebraska and a member of the American Society of Agricultural and Biological Engineers, Soil Science Society of America, Soil and Water Conservation Society and the Irrigation Association.
Eisenhauer has received multiple academic awards, including the ASABE's Outstanding Contributions to Agriculture in Nebraska award and the Advancement of Surface Irrigation award. He holds a doctorate from Colorado State University and master's and bachelor's degrees from Kansas State University, all in agricultural engineering.
COOKIE USAGE:
The University of Nebraska System uses cookies to give you the best online experience. By clicking "I Agree" and/or continuing to use this website without adjusting your browser settings, you accept the use of cookies.