Babak Safa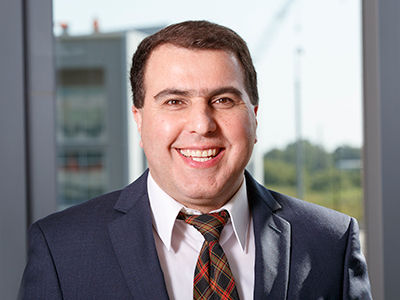 Postdoctoral Research Associate
Babak Safa joined the Water for Food Global Institute in July 2016. He specializes in agricultural meteorology, micro-meteorology and vegetation-atmosphere interaction. Safa analyzes eddy covariance flux data from installed systems to support remote sensing based model verification and water productivity estimates for several agricultural and natural ecosystems and projects around the world. He works with partnering researchers at LI-COR Biogeosciences, USDA-ARS and University of Nebraska-Lincoln. Safa also supports satellite based water productivity estimates in Nebraska and other countries using satellite based remote sensing models. Additionally, he helps train graduate students and postdoctoral scholars in satellite image processing methods, flux data processing and micrometeorological methods.
Prior to joining WFI, Safa was a volunteer researcher for Project Drawdown in Sausalito, California. In his native country of Iran, Safa worked as a counselor and member of the National Committee of Aridity and Drought Management in the Ministry of Agriculture and as an agricultural meteorologist and researcher for the Iranian Meteorological Organization.
Safa holds a doctorate in agricultural meteorology from the University of Nebraska-Lincoln, a master's degree in agricultural meteorology from the University of Tehran, Iran, and a bachelor's degree in agronomy and plant breeding from Isfahan University of Technology, Isfahan, Iran. He is also certified as a World Meteorological Organization Class I (Meteorologist) in Iranian Meteorological Organization.
COOKIE USAGE:
The University of Nebraska uses cookies to give you the best online experience. By clicking "I Agree" and/or continuing to use this website without adjusting your browser settings, you accept the use of cookies.