Alan Kolok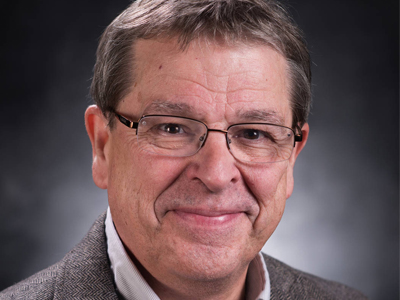 Director
Idaho Water Resources Research Institute
Dr. Alan S. Kolok is the Director of the Idaho Water Resources Research Institute. A life-long academic scientist, Alan served as the Founding Director of the Nebraska Watershed Network at the University of Nebraska at Omaha, and as Director of the Center for Environmental Health and Toxicology at the University of Nebraska Medical Center. He moved from Nebraska to Moscow in the fall of 2017.

Alan received his Ph.D. from the University of Colorado, his M.S. from the University of Washington and his B.A. from Miami University. Dr. Kolok has spent his career primarily focused on the fate, transport and biological effects of pesticides and emerging contaminants. A dedicated writer, he has published broadly in both peer-reviewed scientific journals and also in newsletters and blogs oriented toward the lay-science audience. He has recently authored two books: Modern Poisons, an Introduction to Contemporary Toxicology (2016) and Twist, a science-based novel about a unusually infectious prion (2019). His third book, Generally Regarded as Safe, will detail the evolution of U.S. food and drug safety from 1900 until present day.

Comfortable working on scales from local to international, Kolok is excited about matching the considerable water expertise at the University of Idaho to the wicked water problems that are challenging the state, the Northwest region and the nation.
COOKIE USAGE:
The University of Nebraska uses cookies to give you the best online experience. By clicking "I Agree" and/or continuing to use this website without adjusting your browser settings, you accept the use of cookies.