Adam J. Liska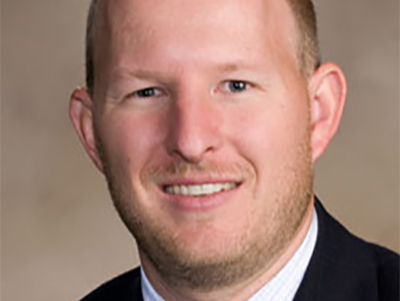 Associate Professor
Departments of Biological Systems Engineering and Agronomy & Horticulture, University of Nebraska-Lincoln
Biological Systems Engineer
Adam Liska's current research focuses on the thermodynamic efficiency of grain-fed livestock systems in Sub-Saharan Africa and India, and their potential to dramatically feed more undernourished people.

The cornerstone of Liska's research is climate change mitigation and the efficiency of food systems. He also concentrates on large-scale risks from industrial systems, which have included climate impacts on agriculture from nuclear weapons, military conflict related to oil production, and climate change-fueled catastrophic disasters and the insurance industry. His past research has investigated the life cycle energy efficiency, greenhouse gas emissions, and land use change from biofuels (corn-ethanol, cellulosic ethanol from crop residue, and sweet sorghum) and beef cattle. He collaborates extensively with diverse faculty across disciplines, and has been the program coordinator for the all-university Energy Science Minor since 2009.

Liska completed his Ph.D. research at the Max Planck Institute of Molecular Cell Biology and Genetics in Dresden, Germany, and holds bachelor degrees in biochemistry and biology from the University of Nebraska-Lincoln. He was a postdoctoral researcher in the department of Physics & Astronomy at the University of Manitoba, Canada, and department of Agronomy & Horticulture at the University of Nebraska-Lincoln.

COOKIE USAGE:
The University of Nebraska System uses cookies to give you the best online experience. By clicking "I Agree" and/or continuing to use this website without adjusting your browser settings, you accept the use of cookies.