A. Bryce Hoflund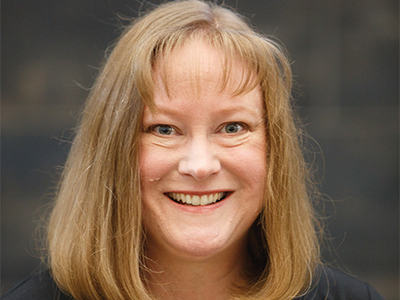 Associate Professor
School of Public Administration, University of Nebraska at Omaha
Health Care and Food Policy Specialist
A. Bryce Hoflund's research focuses on food policy and food safety regulation, health care regulation and policy, network organizations, and network management and leadership. She will be on sabbatical during the 2018-2019 academic year. While on sabbatical, she plans to conduct research on rural food deserts and industry self-regulation, specifically looking how organizations adapt and implement the Hazard Analysis and Critical Control Points system for food safety.

She has published her work in Regulation & Governance, Administration & Society, the Journal of Health and Human Services Administration, Public Organization Review, and Food Studies: An Interdisciplinary Journal. She and her co-author, Michelle M. Pautz, were awarded the 2013 International Award for Excellence for new research or thinking in the area of Food Studies for their peer-reviewed published article, "Improving Food Safety through Self-Regulation: Exploring the Applicability of the Hazard Analysis and Critical Control Points (HACCP) System to the Spinach and Peanut Industries." She coedited the book, The Intersection of Food and Public Health: Current Policy Challenges and Solutions (Routledge 2018).

Hoflund received her Ph.D. from the Center for Public Administration and Policy at Virginia Tech, her M.P.A. from the Reubin O'D. Askew School of Public Administration and Policy at Florida State University, and her B.A. in Political Science with a Minor in Public Administration from American University.

COOKIE USAGE:
The University of Nebraska uses cookies to give you the best online experience. By clicking "I Agree" and/or continuing to use this website without adjusting your browser settings, you accept the use of cookies.