James Schnable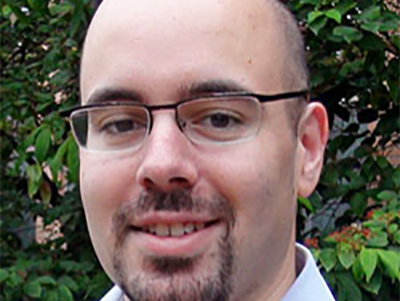 Associate Professor
UNL Department of Agronomy & Horticulture
Plant Geneticist
James Schnable has been studying how plants perceive and respond to their environments for more than 10 years. He develops new methods to share information across crop species groups and their wild relatives to more accurately identify the genetic changes that alter a plant's ability to tolerate stress and use resources more efficiently. He joined the University of Nebraska-Lincoln in 2014 and is affiliated with both the Center for Plant Science Innovation and the Quantitative Life Sciences Initiative.

Schnable's lab research is supported by the National Science Foundation, U.S. Department of Agriculture, U.S. Department of the Energy, Nebraska Corn Growers Association and private industry. He founded two startups – Data2Bio and Dryland Genetics. The latter focuses on bringing the rapid gains in yield potential produced by modern crop breeding methods to water use efficient orphan crops.

He earned his doctorate in plant biology from the University of California, Berkley. He conducted a NSF Postdoctoral Fellowship prior to joining UNL that supported his research activities at the Danforth Plant Science Center and Chinese Academy of Agricultural Sciences.