The challenges with global water and food security are complicated and pervasive. Solving one problem often gives rise to others, and best practices or technologies that are successful in one environment, such as Nebraska, often do not transfer easily to other contexts due to differences in socio-political and cultural norms, climate, availability of water resources and other inputs, soil characteristics, access to markets, human resource capacity and education, and other factors.
Ensuring we have enough food to feed a global population of nearly 10 billion people within three decades requires a major collective effort by stakeholders from across sectors and regions to develop a more productive and resilient global agricultural system, while sustaining our water resources and protecting human health.
Here in Nebraska, we are fortunate to have one of the most productive agricultural economies in the world thanks to the ingenuity, investments and hard work of our farm families; abundance of natural resources, including water; a successful and adaptable groundwater governance and management system; and informed and supportive leadership within the University and the State.
These essential attributes are the bedrock of the Robert B. Daugherty Water for Food Global Institute (DWFI) at the University of Nebraska. Along with more than 100 faculty and global fellows, students, and a range of local, national and international partners who share our vision, we are generating new solutions, opening new doors and exploring innovative ways to enhance water and food security.
The institute has advanced several exciting projects in the last year – from creating software that helps producers make informed decisions on inputs, planting time and irrigation; to developing water markets to manage groundwater; to using drones to precisely determine crop water needs. We are also supporting the next generation of water for food leaders, who are learning about the interdependence of water, food and energy and how to use their talents to innovate and help realize our mission.
More information about the institute's goals and recent work is available in our 2017 Annual Report, along with the proceedings from the 2017 Water for Food Global Conference.
We will be taking a break during the University of Nebraska's annual holiday closedown Dec. 25 through Jan. 1, 2018. In the meantime, we encourage you to explore the many videos produced in the last year and to subscribe to our newsletter to stay updated about DWFI news, events, funding opportunities and other useful information. For some additional holiday reading, we invite you to revisit some of our most popular blogs in 2017, linked below.
Top Ten Blogs of 2017
The challenge ahead remains daunting; but together, we have made substantial progress to address it. With your continued involvement, we look forward to another fruitful year where we move further toward our goals. Thank you for your support as we continue to build momentum.
Wishing you a happy and healthy New Year,
Peter G. McCornick
Executive Director, Robert B. Daugherty Water for Food Global Institute at the University of Nebraska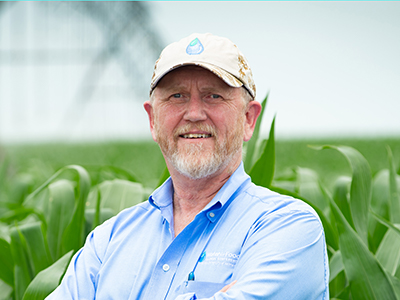 Peter G. McCornick
Executive Director
Daugherty Water for Food Global Institute